The Ten Queues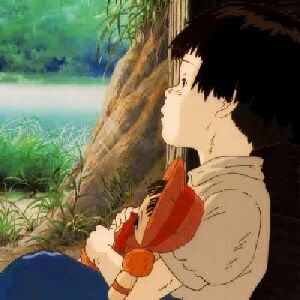 Compliments are a form of gifts. And as any gifts, the pleasure of giving is equivalent if not more to receiving. I know this. I get a high from giving too. Priceless. It is just that I am not comfortable being a recipient of gifts especially when they are in the form of compliments. Makes me awkward, and embarrassed and downright uncomfortable.
I was chatting online with Intan, my school friend, yesterday. We were discussing blogs. And she mentioned how Atenah's and BlueScrubber's are spots that she visits so regularly it is almost religious. Likewise, Intan, likewise. Some spots I visit for the humor (eg.Hana Kirana & Artco & Leen Ashburn etc), some for their experience (all of the makciks), some for the beauty of the language (Maya & Susan & Tuang AG etc) and some for their wisdom (Atenah & BlueScrubber etc), some for their different perspective on things (Aisehman etc) and the rest simply because I like the sincerity, the warmth and the champagne-bubbliness of their personalities that just tickles my senses. I am in wonderland alright.
And then Intan said something nice about my spot. Luckily she was thousands of miles away so she was spared from seeing me squirm and shift and shuffle shuffle my feet. And as usual, I could not receive the compliments aka gifts as gracefully as anyone should. Which I think is rude. I too would be hurt if my gift is thrown back at me. I wouldn't want to be deprived of the pleasure of giving too. And I know that a 'thank you' when complimented is not a sign of perasangitis. The art of saying 'thank you' should be taught in school!
I am sorry Intan. Thank you for the compliments. I don't think I am deserving of it but I am flattered that you think I do.
The other day, a friend complimented how I looked. 'You look nice today.'
Instead of a simple thank you and a smile I responded by saying, 'Airbrush effect je tu.'
When hubby said, 'Cantiknya mini abang', I would say something about how rabun he must be or how biased he is or how perasan.
When omak-in-law said something nice about my culinary skills and speed, I would steer her away from the subject and started rambling about the prices of chicken and fish!
Maybe because I was once involved in a very emotionally abusive relationship, I handled abuse better. Make fun of my hair, laugh at my shape, poke jokes at my work, throw dirt to my door, I can handle, but niceties?
Maybe I lack that specific genetic code, CGAT*empty*CGAT which function is to make one accepts gifts with a simple 'thank you' and to not doubt the sincerity when kindness is offered.
Maybe my brain is damaged left right center so I have not the skill to accept sweetness gracefully.
Maybe I am just plain rude. An ingrate. With a heart so dark and mind so warped and screwed up. Frankenstein at its clumsiest.
Haiya… all this, just to say thank you for all the nice things that anybody ever thought/said/given to me.
Haiya, so difficult.
Thank You and Smile.