Telur Ayam Rebus Masak Hitam
Put eggs in pot.
Pour water and put on the stove.
Go watch tv.
Wait for the whole house to get smoky. Makes watching the tv lagi real. And romantic.
Wait until you hear the eggs explode. Ooooh, thrill!
Scoop the eggs out and throw away the pot.
Fresh from the pot.
Kupas kulitnya, kupas kulitnya.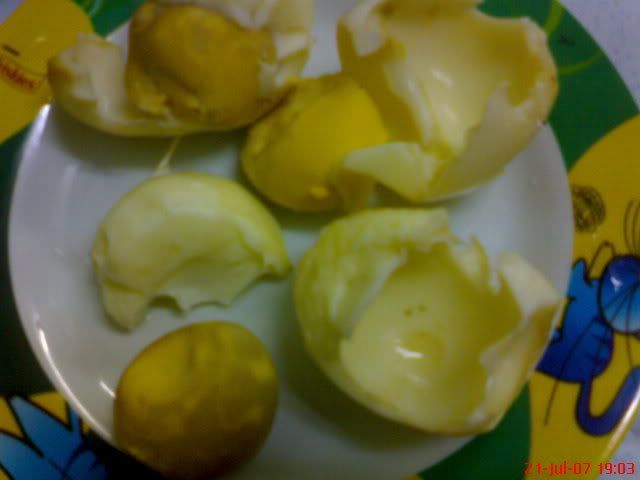 See, still can eat what? The best part is, you dont miss your favourite tv show.
You do this often enough, hubby will even stop berleter. Trust me. I should know. I dont remember him getting angry. But a lot of things i dont remember. Like boiling eggs. You think maybe by remote chance, i am actually forgetful? Or have lapses of amnesia?
Like they say, the way to win your man's heart is through the stomach. Now, if only i can remember the route from heart to stomach.